Quality Management on Edible Goods
International Featured Standard for Food (or IFS) are standards designed to help promote and sustain the quality and safety of all edible goods, non-food products as well as related services in the product-supply sector. These uniform standards are developed to meet the growing demands of consumers, rising obligations of wholesalers and retailers and the increasing need to comply to the legal requirements brought upon by the globalization of the said industry.   IFS Standards allow companies to legally fulfill their duties by giving them a set of transparent and common criteria that will guarantee high level market satisfaction.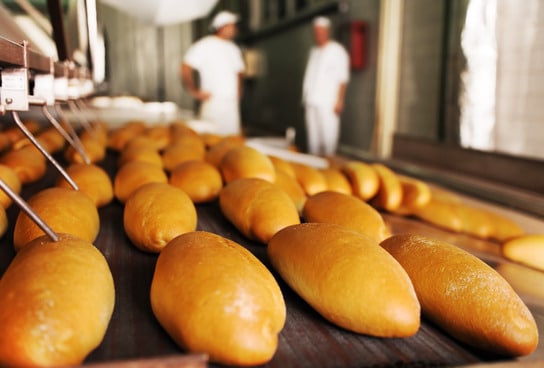 Supplier audits are formerly done by the quality assurance units of individual wholesalers or retailers. That is until vital factors are given proper consideration and a uniform approach is established to ensure that the supply of products and services are well-assessed and quality systems are consistently applied throughout the entire process.
The basic goals of the International Featured Standard for Food are the following:
To develop a reliable standard that will provide a uniform evaluation system

– This is to help retailers and service providers identify errors at each process phases and be able to correct those problems by implementing sufficient quality system policies, and if needed, additional people training.

To work with qualified auditors and accredited certification bodies

– This is to make sure that the involved parties are able to deliver the services and products which comply to their target market's defined specifications and continuously improve their food safety and quality management implementation.

To guarantee transparency and comparability throughout the whole supply chain

– this is to help improve quality control and at the same reduce the worries of individuals being catered to by the product-supply industry.

To help suppliers and retailers lessen their costs and at the same time promote time-saving mechanisms

– By doing away with multiple audits, companies are able to maximize their time and resources.
IFS is beneficial in such a way that it helps you avoid unnecessary spending because it is risk based. This means that the solution is specifically and uniquely developed to suit your business needs.  An IFS auditor will help you achieve this. During the first audit, the assigned auditor will check the company's documentation and the processes involved in the production.  After assessing the IFS requirements, findings will then be presented. Recommendations and action plans will be given to focus the company's resources into what needs to be accomplished immediately. This step allows you to determine your current status and have a good starting point on how and where to improve.  This gives your business a competitive advantage.
IFS offer a variety of standards.  Some of which are: IFS Food, IFS Wholesale, IFS PAC secure, IFS Food Packaging Guideline, and IFS Food Store.
Ensuring Food Safety and Quality Management
To summarize International Featured Standard for Food or IFS, its goal is to provide excellence in quality. By doing so, companies participating in it will gain customer satisfaction. The positive feedback will gain your business good reputation and image. Because of your risk based approach in tackling your business' risks, you exhibit a flexible work process which can adapt easily to the demands and nature of your target market.
All these are present in Quality Systems Enhancement, Inc. as proven in their simple and practical solutions. Quality is improved without exhausting the business owners. Systems and trainings are applicable in the real market setting. Contact them at 770 – 518 – 9967 or check www.enhancequality.com on how you can start being successful.